Engineers Without Borders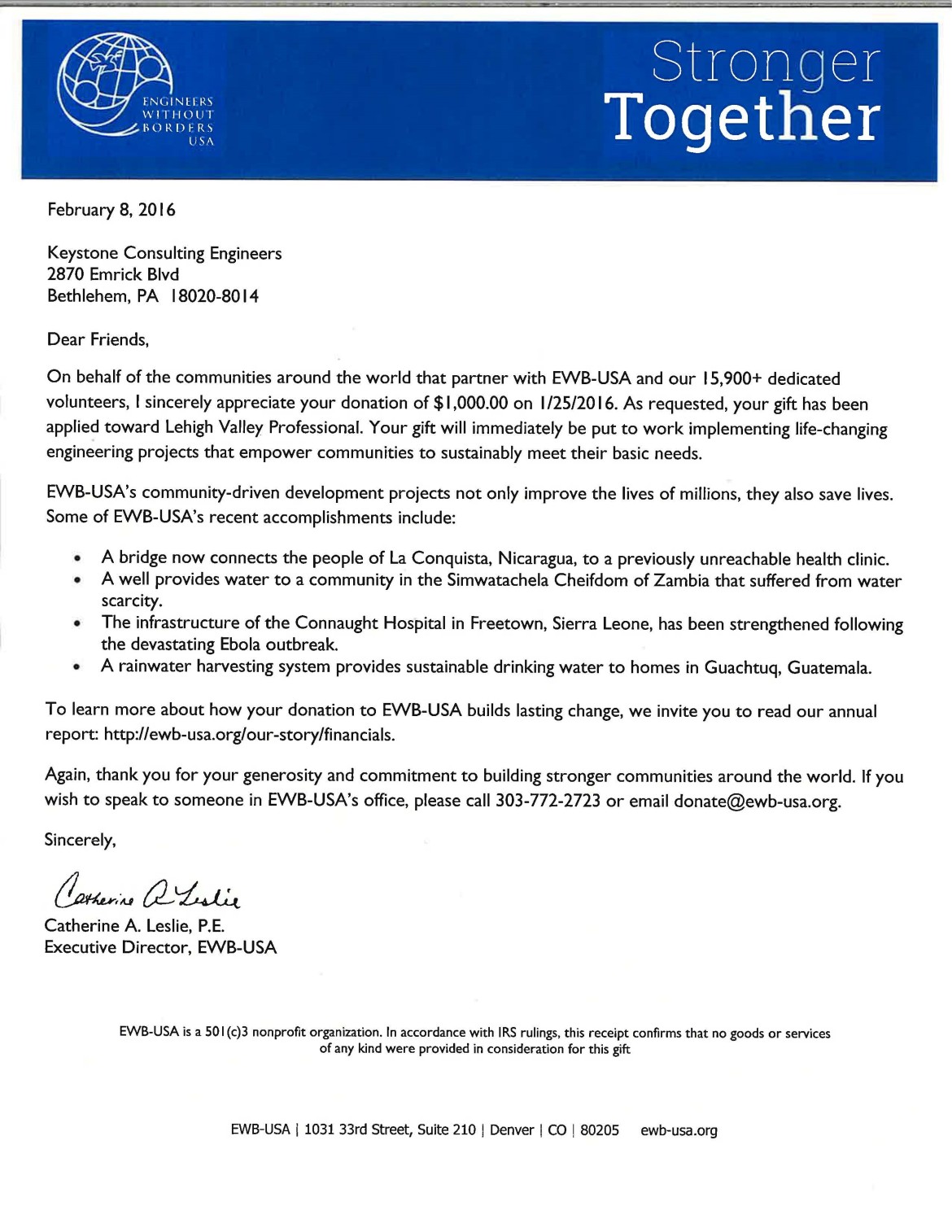 EWB-USA supports community-driven development programs worldwide by collaborating with local partners to design and implement sustainable engineering projects, while creating transformative experiences and responsible leaders.
The EWB-LVP 2016 fundraising event is being held on Friday, April 1st at DeSales University. The event includes a dinner buffet with a silent auction and live auction. The keynote speaker will be astronaut Terry Hart on "100 Years of Aerospace Engineering". Keystone Consulting Engineers, Inc. was recognized for their Lehigh Valley Professional sponsorship.
LEHIGH VALLEY PROFESSIONAL CHAPTER
The Lehigh Valley Professional Chapter is a professional organization composed of engineers and technical experts from the valley and surrounding region. Most of these individuals volunteer their time while maintaining full time employment at area corporations. Skills include all types of engineering as well as biology, chemistry, health sciences, social sciences, languages and communications. You do not need to be an engineer to join. We need all kinds of professional skills for our projects. Professional engineers, engineering students, and others in the Lehigh Valley and surrounding region who would like to be part of the solution are invited to join our chapter. We need people with a wide variety of technical and non-technical skills.